Volkswagen Golf Plus Coolant Type
---
Select Your Model Year...
Choose the appropriate model year for the Volkswagen Golf Plus you are trying to find the coolant type for from the list below.
Volkswagen Golf Plus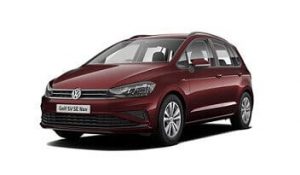 You can find 39 different trims for the Volkswagen Golf Plus and their corresponding recommended coolant type.
The years available stretch from 2005 through to 2014 and to view the coolant type and capacity you just click to expand.
The less-iconic variant of VW's legendary hatchback, the Golf Plus first made its debut in 2004. It then remained on the market for about a decade before Volkswagen Group decided to pull the model from the market.
While today's crossovers are typically smaller vehicles that have been given various SUV traits, the Golf Plus did it a little differently. Instead of being a cross between a regular Golf and an SUV, it was crossed with a MPV.
It may seem strange by today's standards, but MPVs were hugely popular around this time. Of course, the waning demand for these vehicles is what led to the retirement of the model.
VW actually revised this to bring it more inline with today's crossovers with the release of the CrossGolf in 2006, which was heavily based on this model.
During its time on the market, only a single generation was released. This version did get a facelift in 2008.
The most notable competition for the Golf Plus came from the Honda FR-V. Other rivals were fairly limited in the small MPV class.
Trim levels consisted of five options. These were the Luna, SE, Sport, Dune, and Bluemotion.
Powertrains for the model included a fair number of engines, particularly given the fact that it was a single-generation model. These included numerous petrol and a several diesel options.
Petrol engines ranged from a 1.2 L inline-4 through to a 2.0 L inline-4, while there were three diesel engines sitting between a 1.6 L inline-4 and a 2.0 L inline-4.
VW also released a BiFuel variant between 2010 and 2014. This was powered by a 1.6 L inline-4.
These engines were then mated with various manual and automatic transmissions.