Toyota Auris Coolant Type
---
Select Your Model Year...
Choose the appropriate model year for the Toyota Auris you are trying to find the coolant type for from the list below.
Toyota Auris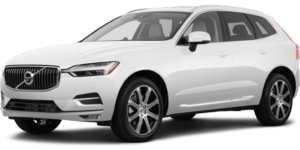 You can find 30 different trims for the Toyota Auris and their corresponding recommended coolant type.
The years available stretch from 2007 through to 2018 and to view the coolant type and capacity you just click to expand.
Toyota originally released the Auris as the hatchback variant of E120 Corolla, otherwise known as the ninth-generation model.
Since its release, there have been a total of three generations. The newest of these first hit the market in 2018.
Interestingly, it has been sold in a number of various body styles, despite being originally based on a hatchback. These have each included a 3-door and a 5-door hatchback version. Also, there has also been a panel van variant that was released for the Irish market in 2012.
It has also been sold as the Toyota Blade during the first generation. However, this was a higher-end version. This was first released in 2006, but was eventually discontinued a few years later in 2011.
The original model also saw its own retirement almost a decade later. Toyota announced that the Auris would be discontinued for the European market in 2019. That said, there are still the same Corolla variants that are essentially the same vehicle still on the road today.
This decision was made to realign the model with the far more iconic and notable Corolla nameplate.
Typically, competition has come from other small family cars. These include the Hyundai i30, Mazda Axela, and VW Golf.
Like other Toyota models, trim levels varied depending on the region sold. For the European market, there were six trim levels on offer. These were the Terra, Strata, Luna, Sol, Premium, and Prestige.
There were a number of relatively small engines offered for the Auris. These range from a 1.2 L inline-4 to a 2.0 L inline-4. These have included both petrol and diesel options.
Toyota went on to mate these powertrains with various automatic and manual gearboxes. These have typically ranged from a 4-speed through to a 6-speed option.